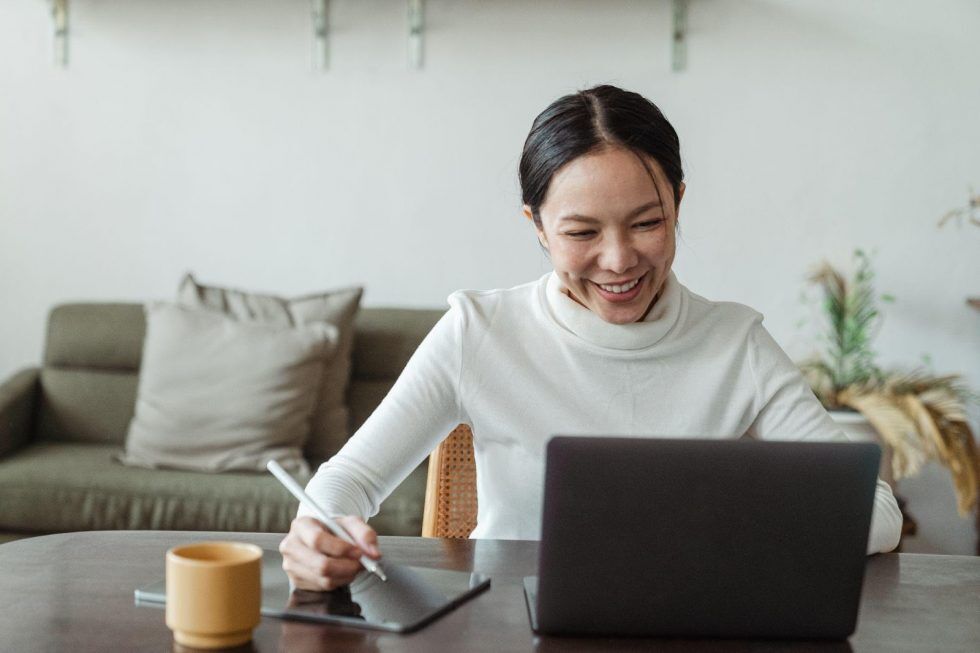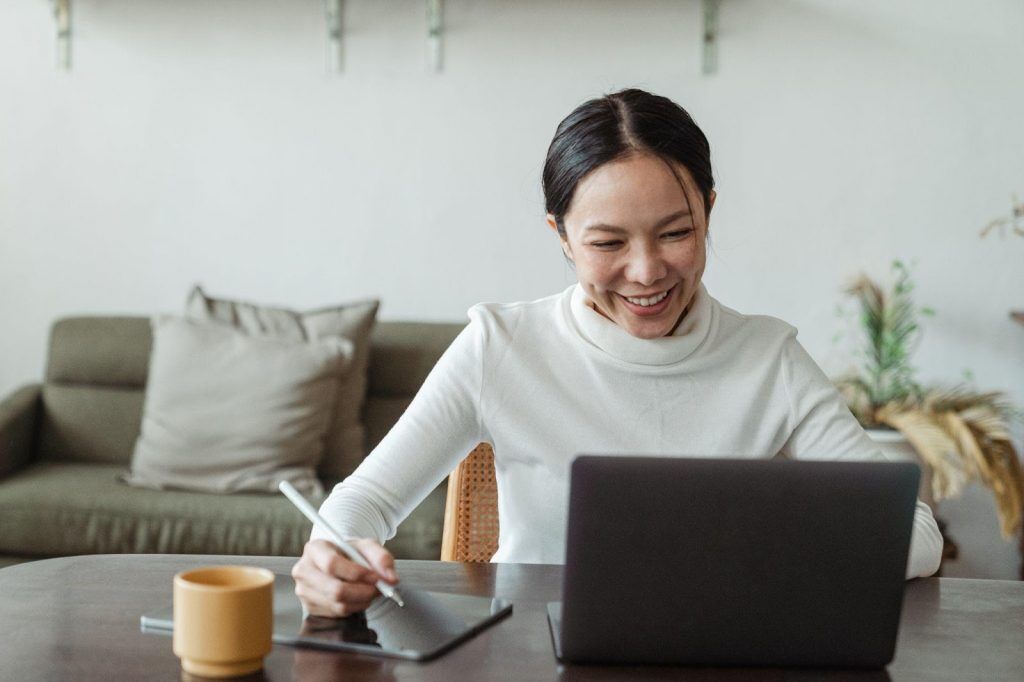 Photo by Ketut Subiyanto from Pexels
Are you ready for your first virtual interview to launch your career as a registered nurse (RN) or nurse practitioner? You may be having some jitters about securing your first job, but there's no need to worry. A 2019 Everest College and Harris Interactive survey showed that 92% of Americans are nervous about job interviews.
The best method to overcome interview anxiety is to be ultra-prepared. Make sure that you secure an excellent WiFi connection for remote interviews to help make the process smoother.
In addition, consider that you've already attained quality healthcare education and secured your nursing license. You've got this!
This article will cover:
How to prepare for a virtual job interview

What to do during the interview

Questions you may be asked to answer

Questions you should ask the interviewer
How Can You Prepare for Your First Virtual Interview?
Here are some preparatory steps to take before interviewing for your nursing job:
Read the Job Description
From my experience, this step can help project some of the questions the interviewer may ask you. For instance, the person will likely want to inquire about your previous training and experience related to the position.
Even if you've read the job description already, review it again to prepare for your job interview. This step can help mitigate interview anxiety.
Research the Interviewing Company
Do some basic research about the company that's interviewing you and the people who work there. Visit their homepage and social media pages. Learn about the work people do at the company and the work culture.
Update and Check Your Résumé
Consider taking both steps before applying for a job. Look for information that should be added, modified, or deleted. Review aspects like the résumé's structure, tone, and grammar.

Psst! Check out The Nurse Résumé Template Bundle to get 6 beautifully designed résumé and cover letter templates (suitable for both the experienced and new grad nurse or NP!) for just $37 at: https://www.theresumerx.com/offer
Take note that, in a sense, interviewers are looking for a reason not to hire people.
Let me explain. You may be well-qualified, but missing or incorrect information on your résumé can be red flags that prevent you from getting a nursing job.
Know Your Résumé and Application
The interviewer will likely ask questions regarding your résumé and application during the interview.
Be prepared to give details and clarifications regarding both documents. For instance, you may need to provide more information about your school curriculum, work experience, or nursing skills.
Know Your Strengths and Weaknesses
You probably applied for a particular position because you believe you're qualified for the job.
I've found that interviewers tend to ask about both strengths and weaknesses. Your strengths can help improve a hospital or clinic, while weaknesses show the areas for improvement.
Determining your strengths and weaknesses may be challenging, but it's worth it. Ultimately, it can show distinguishing characteristics you have and honesty about your weak areas.
Suppose you're qualified for a nursing job but lack a particular skill. If you're willing to learn new things for the position, then relay that to the interviewer.
Review Your Soft Skills
Besides your technical nursing skills or "hard skills," the interviewer may ask you about your non-academic "soft skills," including:
Communication skills

Leadership skills

Conflict resolution

Empathy
Make a Positive First Impression
As the ancient saying goes, "First impressions are lasting impressions." Ensure that you're wearing professional attire and appear tidy and well-groomed.
Your vernacular is also an essential element. You shouldn't sound like a medical dictionary or healthcare robot. However, you should also avoid speaking too informally with slang and clichés.
What Should You Do During the Virtual Interview?
Here are some suggestions to help attain a successful interview for a nursing position:
Try to maintain eye contact: It can help establish rapport with the interviewer and show confidence.
Stay calm: While being a little nervous is natural, stay as relaxed and confident as possible during the interview. Your demeanor can imply how well you are able handle stressful situations as a working nurse.
Prepare digital copies of documents. These items include your résumé, references, and recommendation letters. You may need to refer to your résumé during the interview for specific details.
Take notes: They don't end after nursing school! You can use a word processing document or note-taking application to jot down information during the interview.
Don't rush your answers: Mentally prepare your answers before iterating them. It's also critical to take your time when giving answers. Take the time you need to give a clear and confident response!
Go online early: You may have to deal with technical issues with new chat platforms, so consider going online early, like an hour or so, to double check that everything works on your end.
Thank the interviewer: Show gratitude for their time and the opportunity to apply for the job. Even though interviewing is their job, people like to feel appreciated.
What Are Likely Questions You May Be Asked During the Interview?
Here are some possible queries you may have to answer:
What made you decide to become a nurse / nurse practitioner?

Why are you a good candidate for this position?

What are your strengths and weaknesses?

What can you contribute to a patient's overall experience?

What steps would you take in a stressful emergency?

How would you deal with a problematic coworker, patient, or family member?

How well do you work with physicians?

What are your plans and goals as a nursing professional?
Grab my FREE interview guide and I'll also walk you through the 7 most common questions you'll encounter in an interview plus give you a list of some uncommon ones that might take you by surprise.
What Are Some Questions You Should Ask the Interviewer?
The interviewer will potentially ask if you have any questions about the company or job position.
Prepare two or three queries you can make. For example, think about any questions you may have about the hiring company or job requirements.
Some Final Thoughts
I hope this information was useful as you prepare for your next remote interview and embark on an exciting career. Good luck!
Reference
How to prepare for your nurse practitioner job interview
https://www.ngpf.org/blog/question-of-the-day/question-of-the-day-what-do-92-of-adults-fear-when-it-comes-to-looking-for-a-new-job/