Pediatric Nurse Practitioner: Salary, what to expect, and next steps
A Pediatric Nurse Practitioner (PNP) is an advanced practice registered nurse (APRN) who is capable of performing clinical examinations and prescribing treatment for common diseases to children from birth up to the age of 18- 21 years (depending on regional practices).
They may work under the supervision of a physician but are fully trained to see patients independently or on a one-on-one basis.
If you're planning to further your career as a nurse or are interested in pediatric nursing, this guide will help you understand the education requirements, career prospects, and job responsibilities of a PNP.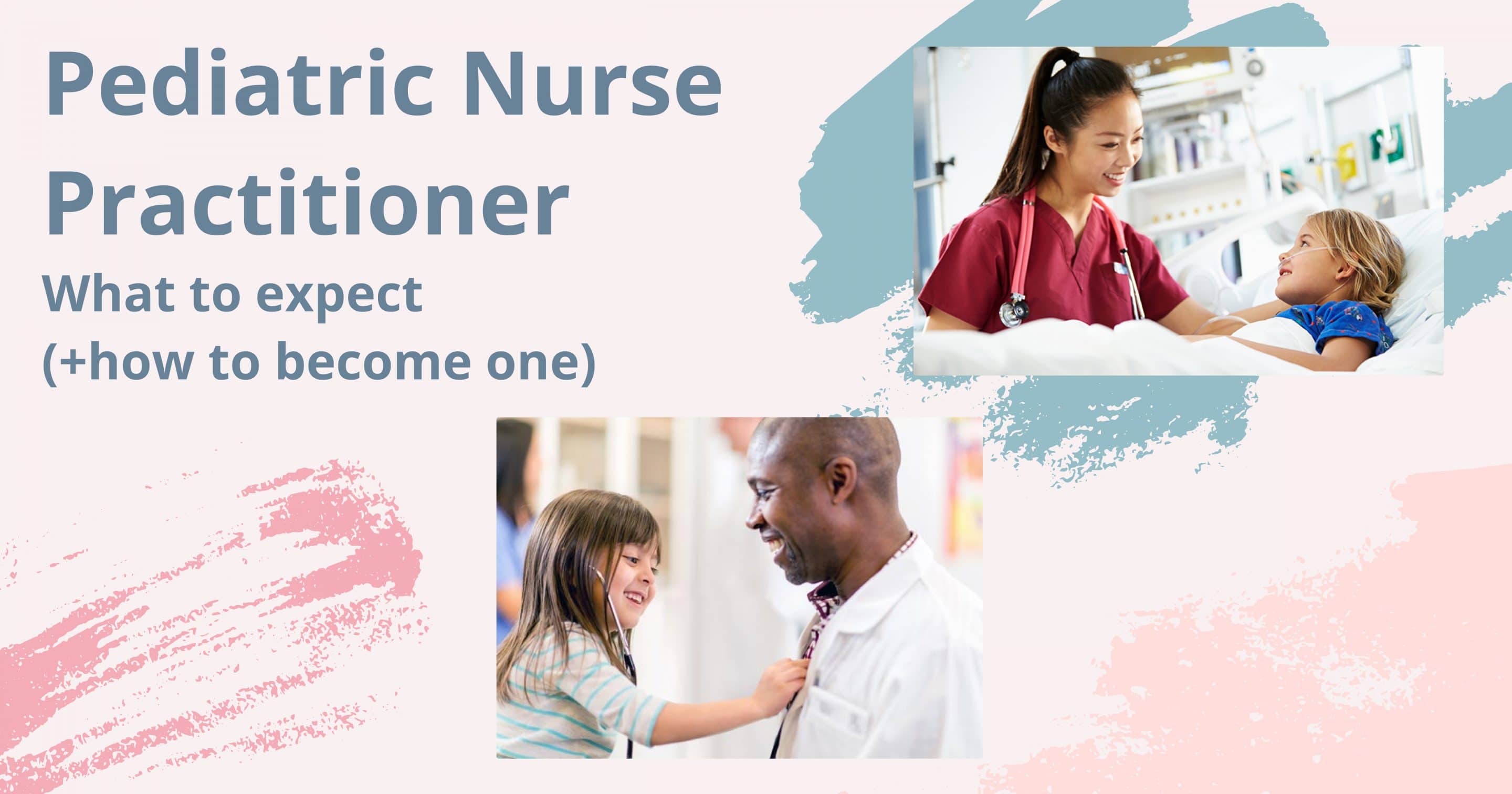 What does a Pediatric Nurse Practitioner do (PNP)?
A Pediatric Nurse Practitioner provides holistic care to children whether working in private clinics, medical practices, or in acute care settings within hospitals. They are expected to perform and oversee a wide range of pediatric health activities, including:
Eliciting comprehensive health histories and enquiring about symptoms

Assessing growth patterns and developmental milestones

Conducting physical exams for school and sports teams

Performing well-child examinations

Childhood immunization

Ordering and interpreting common laboratory and radiographic investigations

Care of common childhood illnesses and prescribing medications either independently or after co-consultation with a physician (depending upon state laws)

Providing education and counseling to patients, families, and other caretakers
Daily Workload for PNP's
Working hours and the number of shifts can vary between settings and largely depends on the number of staff and patient workload. A typical PNP working in a hospital would work for 3-4 shifts a week, each shift lasting for 10-14 hours. Those working in specialty clinics with a physician would have a more fixed schedule, encompassing routine business hours. Either way, most nurses find the routine and workload manageable.
A special benefit of being a PNP:
Everyone that enters the field of healthcare intends to help patients and alleviate their suffering which brings a sense of satisfaction unmatched by anything else. For those in child care, this sense of fulfillment is the strongest.
Often, young children are not able to communicate their problems. A good nurse practitioner brings a lot of valuable skills and experiences to the healthcare team by ensuring understanding of the pediatric population, often working with underserved communities.
Skills and Personality Traits of a Successful PNP
Contrary to common perception, children are not merely young adults. They have unique problems which require specific clinical skills. PNPs care for children of all ages, from neonates to adolescents whose attitudes towards diseases and communication levels vary considerably.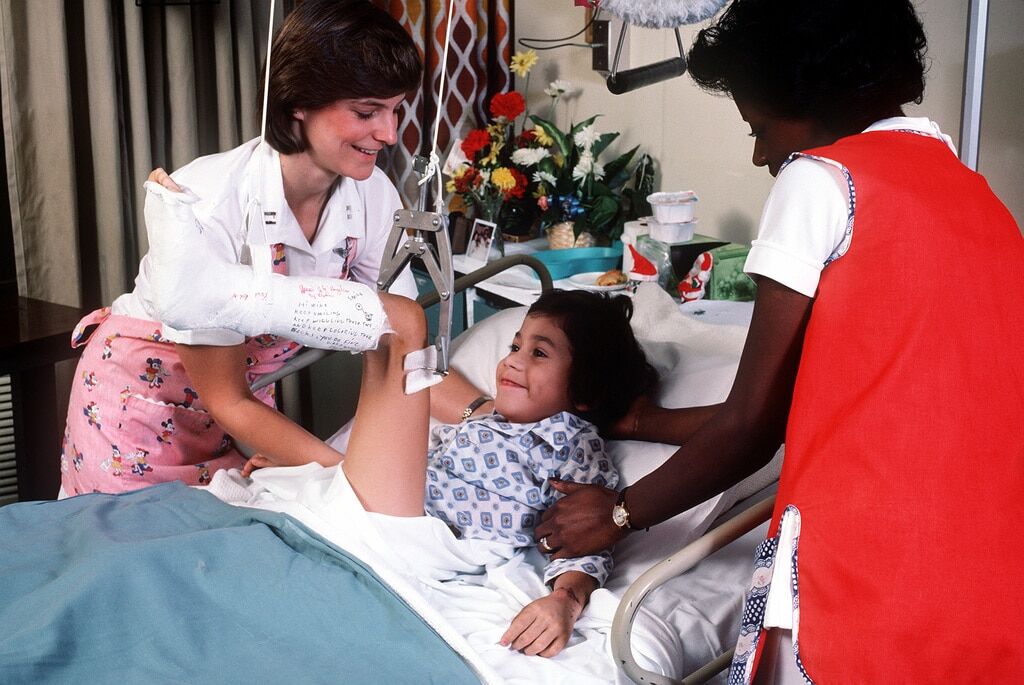 PNPs need to be detail-oriented and resourceful. Empathy, compassion, and patience are important prerequisite traits for all nurses, but more relevant to those who work with pediatric patients. As a practitioner, they should be capable of critical thinking and have the confidence to work independently.
Pediatric Nurse Practitioner Salary Expectations
PNPs are in demand but there is a disparity between the need and availability of trained nurses. In a report, Schell et al noted that the overall number of nurse practitioners has nearly doubled over the last 20 years.
The number of pediatric NP's has remained relatively stable, despite an increasing requirement for child healthcare providers. This hints at a significant need in pediatric clinical practice and an opportunity for upcoming nursing graduates and students.
The high demand means the earnings compete with the best of nursing specialties. There is, however, significant variation in remuneration between localities and health care settings. The average yearly salary of a PNP according to salary.com is $108,400 US. California, Washington, Hawaii, and New Jersey are some of the top paying states for nurse practitioners.
How do I Become a Pediatric Nurse Practitioner?
Pediatric Nurse Practitioner Schooling
Compared to a clinical nurse, becoming a pediatric nurse practitioner requires long-term commitment and persistence. The steps are relatively straightforward with many certification programs and opportunities available. The process can be outlined as followed:
1. Become a Registered Nurse
This requires either a Bachelor of Science in Nursing (BSN), either directly or first beginning by earning an Associate Degree in Nursing (ADN) and then taking additional coursework to earn your BSN. The undergraduate degree will take a minimum of 4 years. After that, clear the National Certification Licensing Examination (NCLEX) to become a registered nurse
2. Gain Some Experience
Before pursuing postgraduate education, it is important to get experience as an RN, preferably in pediatrics, for 1-3 years. While not necessary, some nurses might find it helpful to become a certified pediatric nurse through Pediatric Nursing Certification Board to gain relevant experience in pediatric care, before entering advanced nursing practice.
3. Post-Graduation Programs
For post-graduation, RNs need to enter an accredited Nurse Practitioner program, that offers specialized training in pediatric nursing. These programs offer one of two types of post-graduate qualifications, a Master of Science in Nursing (MSN) and a Doctor of Nursing Practice (DNP). Both degrees will enable you to apply for a nurse practitioner license.
However, DNP is a terminal clinical practice degree and will likely provide more in-depth mastery of the subject. DNP programs may be more challenging and, on average, will take longer than an MSN program but the extra hassle will be worth it in the long run.
Pediatric Nurse Practitioner Examinations, Licenses, and Certifications
Pediatric Nursing Certification Board (PNCB) is responsible for assessing and validating the professional integrity of pediatric nursing professionals. After completing post-graduate education with an accredited program, nurses apply for licensing exams with the board. For pediatric nurse practitioners, the board offers certifications in two areas: Primary care and Acute care.
Certified Pediatric Nurse Practitioner – Primary Care (CPNP-PC)
They are involved in monitoring the growth and development of children of different ages and provide ongoing healthcare support to pediatric patients and guidance to their families.
Certified Pediatric Nurse Practitioner – Acute Care (CPNP-AC)
These nurses care for children with acute illnesses or injuries. Their certification makes them suitable for working in pediatric intensive care, surgical units, and emergency departments.
PNCB requires annual recertification. Aside from the essential certification, some healthcare settings may require additional certificates like Pediatric Advanced Life Support (PALS) and Neonatal Advanced Life Support (NALS).
Top 3 Programs for Certifications:
Maryville University

(Pediatric Nurse Practitioner – Primary Care)

Seton Hall University

(Pediatric Nurse Practitioner – Primary Care)
Pediatric Nurse Practitioners vs Pediatric Nurse
A Pediatric Nurse is a registered nurse, with experience and license in working with children. They are expected to check the vital signs of patients, assess their symptoms, take diagnostic tests, educate patients and families, and administer medications as prescribed by the physicians.
In comparison, a Pediatric Nurse Practitioner is an advanced practice registered nurse (APRN) who is licensed to assess children, monitor their growth and development, advise and interpret common diagnostic tests, and prescribe treatment for common illnesses.
They work in close association with physicians. They may treat children independently, taking guidance from physicians when required. Like physicians, PNPs are involved in formulating management plans for children and discussing them with the parents and caretakers.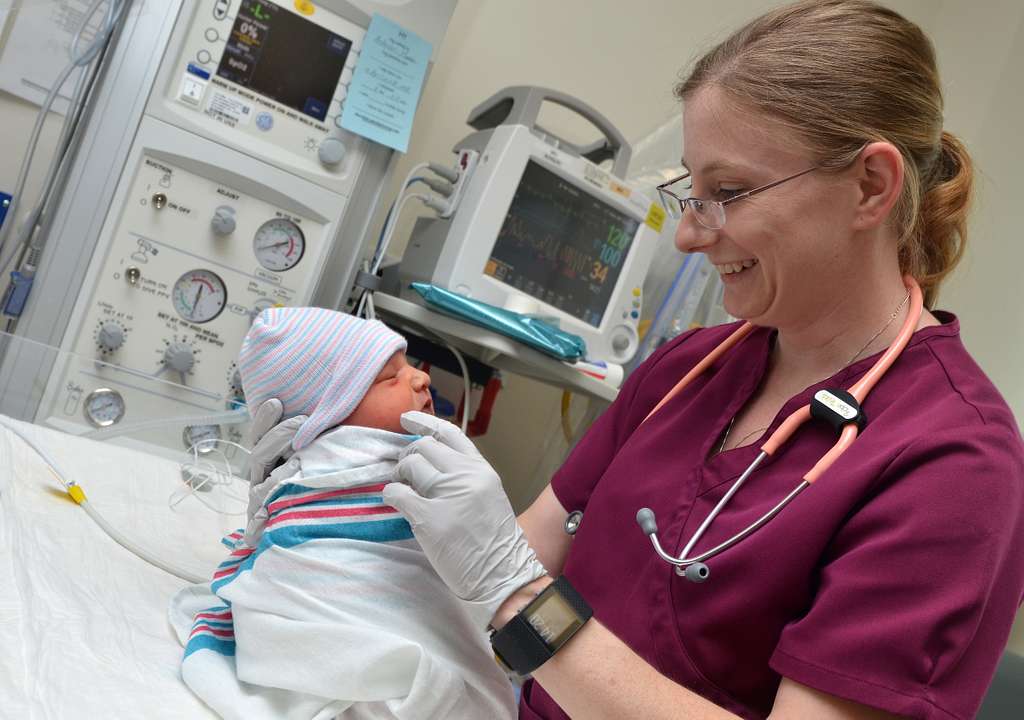 For a registered nurse with a BSN or associate degree and NCLEX certification, no further educational degree is required to become a pediatric nurse. They need to complete the necessary practical experience requirement in pediatrics and take the PNCB certification exam to become a Certified Pediatric Nurse (CPN). On the other hand, to become a Pediatric Nurse Practitioner, a postgraduate degree (either MSN or DNP) is required before taking the licensing exam.
Final Thoughts
Now that you know all about what to expect as a pediatric nurse practitioner, are you ready to learn more? Check out my free NP Salary Report.