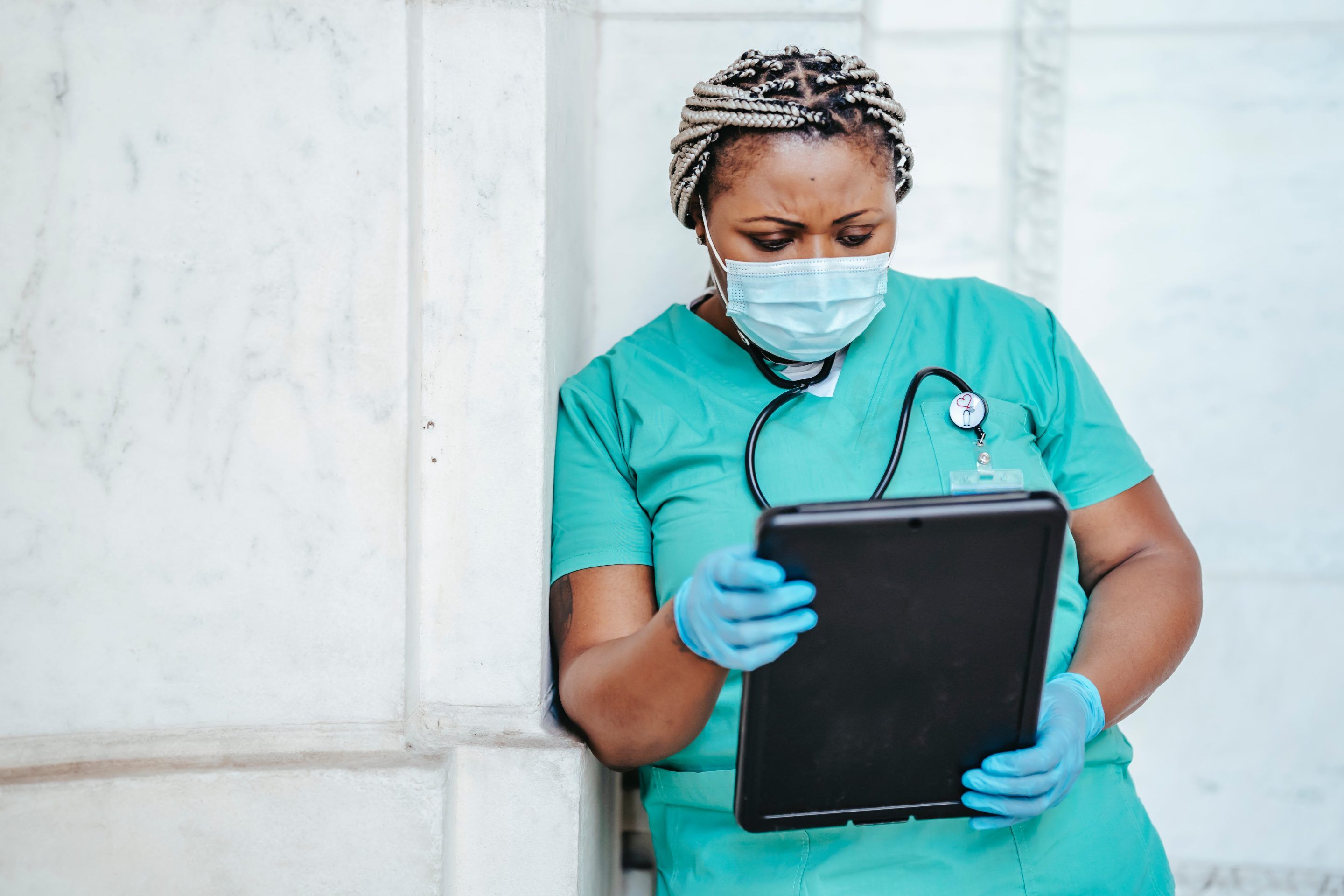 The Progressive Care Certified Nurse (PCCN) certification is a credential for registered nurses who specialize in the care of acutely-ill adult patients. This is a specialty recognized by the American Association of Critical-Care Nurses (AACN) since 2004, and over 20,000 nurses currently hold the certification.
Keep reading for a breakdown of all the enrollment requirements, how to apply, and what to expect on the test PLUS sample questions and other study materials along with whether it's worth it for you to get or not.
Table of Contents
Do You Need a PCCN Certification to Practice?
Let's just get this out of the way: To even apply for the progressive care certification and enroll for testing, you need to be a practicing nurse with a specific amount of experience. It's a certification that experienced RNs use to advance their career, not a license that is required by federal or state governments.
As for whether it's worth it for you to get, keep reading and we'll go deeper into what's required and what the benefits are.
PCCN Certification Requirements
To enroll for certification testing, you'll need to meet a few basic requirements. The primary PCCN certification requirement is that you must be a currently-licensed registered nurse (RN) or advanced practice registered nurse (APRN).
In addition to the nursing-license requirement, you also need to meet one of the following requirements:
1. At Least 1,750 Hours of Direct-Care Experience Over the Past Two Years
For this requirement, you need to have at least 1,750 hours of experience in direct care for adult patients. These hours must have been completed over the past two years, with 875 hours completed in the last year. If you have worked full-time as an RN or APRN over the past two years, you will almost certainly meet this requirement. (A year of full-time work is roughly 2,000 hours.)
2. Five Y
ears With 2,000 Hours in Adult Direct care
The other path is working five years as an RN or APRN with at least 2,000 hours in direct care for adult patients. A minimum of 144 of these hours must have been completed within the most recent year.
Experience as a nurse manager or nurse preceptor may also qualify for progressive care nursing certification eligibility. For example, applicants may apply their experience as a chief nursing officer to apply for this credential.
How to Apply for the PCCN Certification
The application process for PCCN certification is fairly simple, but it will change depending on how you want to take the test.
Candidates need to fill out an online application to launch the process. First, you'll need to create an account through the AACN.
The PCCN exam can be completed either online or in person. You can select live remote proctoring or you can complete the exam with in-person computer-based testing. The AACN, which administers the testing, has over 300 locations across the country where the exams are hosted.
It's also possible to complete the testing at pencil-and-paper exam sessions. One of the benefits of taking the exam over a computer (through live remote proctoring or on-site) is that you receive immediate results; if you select the written option, the results are mailed and can take up to eight weeks to arrive.
The Process for Live-Remote Proctoring (AKA "Online" Testing):
Meet the technology requirements: Candidates need appropriate hardware and software, including a

compatible operating system. AACN recommends a Chrome-based browser.

Check-in for the exam: About 30 minutes before the scheduled exam, you should begin logging in. The pre-test verification will include using your webcam to show a photo ID and a full scan of the room where you will be testing.

Once logged in, you will take the exam. This will be completed through a lock-down browser and will be monitored and recorded by the AACN.

Once complete, the results will appear on your screen.

Assuming you pass, the certification will appear in AACN's Certification Verification system.
The Process for On-Site Computer-Based Testing:
Locate the nearest or most convenient

testing center

and schedule an exam.

Arrive at the testing center 15 to 30 minutes before your scheduled exam and check in.

Now you can take the exam. No reference material or personalized items are allowed, and you will have your picture taken once you sit down at a computer. You can take an optional practice test before starting.

The results also appear instantly, and you'll receive a detailed report within 24 hours of completion.

If you pass, the results will appear in the Certification Verification System and you can have verification letters mailed to employers or state boards.
The Process for Pencil-and-Paper Testing:
You must request a paper exam in writing at least four months before the exam date.

Fees and applications must be submitted eight weeks before the confirmed exam date. Additional fees may be required for in-person written tests.

You will complete the exam at a nearby testing center.

After completion, the results will be mailed within six to eight weeks.
Regardless of the testing method, the PCCN certification exam follows a clear structure:
The PCCN certification exam only covers working with adult patients.

The exam is pass/fail, with a model of 125 multiple-choice questions.

100 of the PCCN certification exam questions are scored, while the other 25 are used to gather data, which will be used to develop future exams.

To pass, a minimum of 68 points (out of the 100 that are scored) is required.

As we mentioned earlier, if you complete the test on a computer (either remotely on at a testing site) you will receive immediate results. If you complete the written form, the result will arrive in six to eight weeks.
How Much Does the PCCN Certification Cost?
The normal exam fee costs $305, but AACN members only pay a discounted $205.
And if you're lucky, you might not have to pay at all – Talk with your employer and see if they'll cover the certification fee for you.
Are You Searching for a Nurse Practitioner Job? We Can Help
One of the most surprisingly difficult aspects of becoming a nurse practitioner isn't the grueling process of school itself, but the job search!
Skip the demoralizing experience of applying to jobs and never hearing back (or hearing back just to be overwhelmed by contract negotiations) and create a plan that gets you from boards to onboarding without all the stress.
LEARN MORE: https://www.theresumerx.com/djr/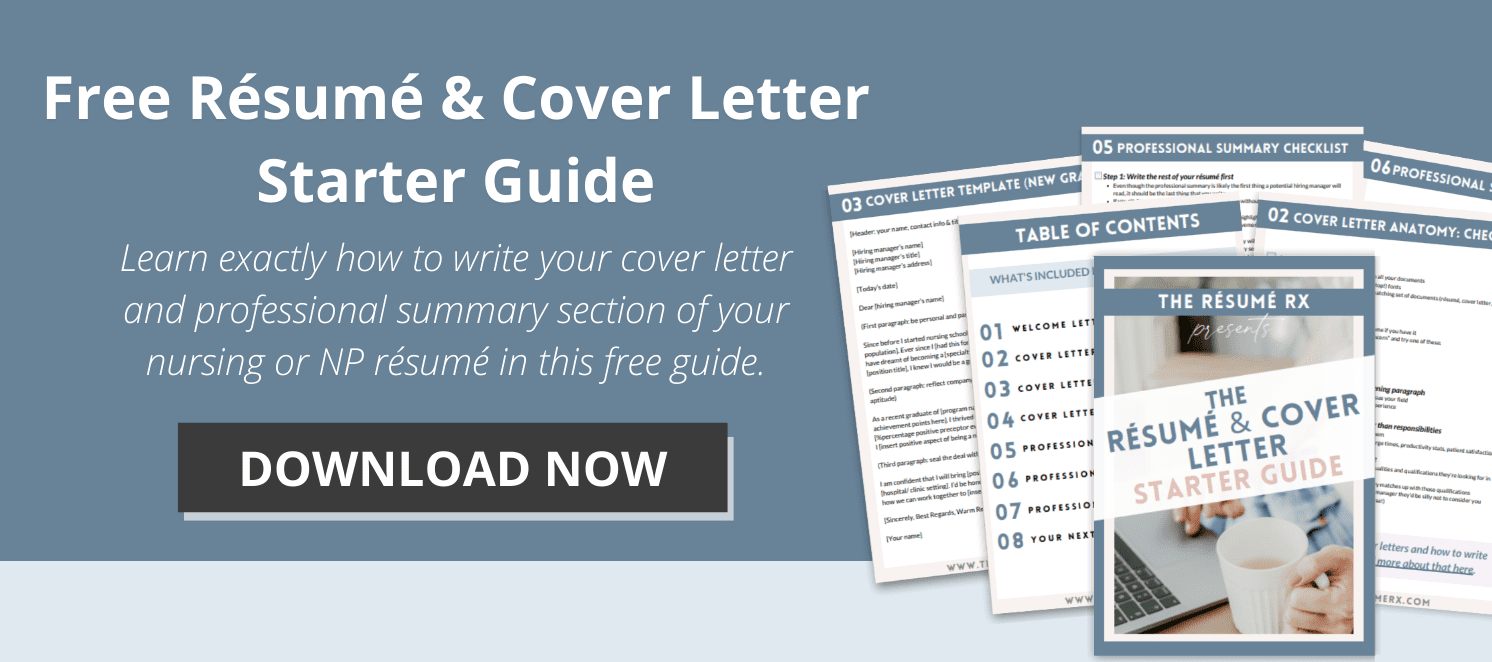 What Does the PCCN Certification Test Cover?
The test is split into two sections: Clinical Judgement and Clinical Practice.
The clinical judgment portion tests your knowledge of various aspects of the human body and will cover the following topics:
Clinical Judgment (80%)
Cardiovascular (27%)

Pulmonary (17%)

Endocrine/Hematology/Neurology/Gastrointestinal/Renal (20%)

Musculoskeletal/Multisystem/Psychosocial (16%)
The second part of the exam covers professional and ethical clinical practice. This is the portion that will test your knowledge of professional caring and ethics involved in clinical care.
Professional Caring and Ethical Practices (20%)
Advocacy/Moral Agency

Caring Practices

Response to Diversity

Facilitation of Learning

Collaboration

Systems Thinking

Clinical Inquiry
PCCN Certification Exam Structure
The PCCN exam has 125 multiple-choice questions but only 100 of the 125 questions are actually scored. The other 25 are used to gather data for future exams.
What's The Passing Score for the PCCN Certification?
You only need a minimum of 68 out of 100 to pass the exam and become PCCN certified.
What happens if you fail the PCCN certification test?
If you fail the PCCN exam, you can retake it as many times as you want, up to 4 times a year (3 months between each test session). Every time you want to retake the test, you'll have to pay a retest fee, which is discounted from the original fee.
Study Materials for the PCCN Certification
Before taking the exam itself, you can study with the AACN's official practice questions. You'll have to pay for full access, but there's a seven-day free trial that features 30 questions with correct answer rationales and exam scores. This is a free one-time trial that is available for PCCN applicants.
There is also a 30-day Basic version, which costs $25 for AACN members and $35 for non-members. This version gives you access to 150 printable questions, which come with answers and rationales.
And if you really want to be prepared, there's a 180-day Premium version that costs $65 for AACN members and $75 for nonmembers. It includes hundreds of questions with correct answers and answers rationale, with new questions added regularly.
You can also complete the free practice test from Mometrix, a test preparation website with its own study materials.
Applicants for certification can also consider the AACN's Certification Review Course Online, which is available for $199. ($159 for members.)
All of these tests and prep materials are highly recommended, as they increase your chances of passing the PCCN test on the first try.
PCCN Certification Test Practice Questions
We've included a handful of practice questions below to give you a quick idea of what to expect. Some of these are from the AACN's PCCN Exam handbook, and others are from the Mometrix PCCN Practice Test.
1 – Two days post admission for rapid atrial fibrillation, a patient has been weaned from IV diltiazem (Cardizem) to PO administration. The patient develops new onset of hallucinations, agitation, and disorientation. The most appropriate INITIAL nursing action is to:
Obtain an order for lorazepam (Ativan) every six hours.

Assess the patient's SpO2 and neurological status.

Obtain an order for haloperidol (Haldol) and monitor QT intervals.

Consult with the pharmacy regarding a possible drug interaction.
2 – A patient with an extensive history of substance abuse, including alcohol, tobacco, methyl amphetamine, and IV heroin use is suspected to have valvular endocarditis. He states he doesn't understand how he is now in this situation. Which of the following statements best reflects his diagnosis?
Ingestion of alcohol causes myocardial depression

Inhalation of stimulants causes instability in the electrical system of the heart

Contaminated needles can introduce bacteria into the bloodstream

Repeated exposure to nicotine is related to stenosis of the leaflets
3 – A post-MI patient is started on an angiotensin-converting enzyme (ACE) inhibitor during his hospital stay. Which of the following is the most common serious side effect that may occur?
Non-productive cough

Pedal edema

Swelling of the tongue and face

Rhinorrhea
4 – A client is about to have an MRI for evaluation of a possible herniated disc. What should the nurse do prior to the test?
Ask about contrast dye allergy

Apply large bore IV

Shave the lumbar area of the hair

Ask about prior surgery
5 – Members of the nursing staff are developing written patient education materials for a group of patients with diverse reading abilities. It would be MOST EFFECTIVE for the staff to:
Design individual handouts for each patient.

Develop a computer-based education series.

Write the materials at a fourth-grade reading level.

Limit text and provide color pictures.
6 – An elderly client with a history of remote alcohol abuse in the past is admitted for community-acquired pneumonia. In addition to usual nursing parameters, what other actions are appropriate?
Strict fluid intake and output

Daily weights

Vision checks q shift

Mental status checks
Is the PCCN Certification Worth it?
Obviously, this depends on where you are in your career and where you want to go, but if you're interested in this specialty then it's a great credential to have without requiring too much of you.
Being certified can beef up your resume and help you get jobs, and some employers may even require the certification for certain roles. Upon getting your certification, you can try to use it as justification to ask for a raise.
While we wouldn't exactly call the test "easy", the plentiful study resources available at least make it easy to prepare. As a multiple-choice test with a passing score of only 68% (and the option to retake several times), it's pretty forgiving.
If You're Looking to Upgrade Your Resumé…
Résumé Makeover PRO is a step-by-step program for nurses, nurse practitioners, and students. Learn how to organize your credentials and write a powerful résumé and cover letter. Think of it as your secret weapon. Inside you'll discover the exact process that can help you land your dream job.
Confidently write your own résumés, CV, and cover letter without worrying about what to say, how to say it, or how to design it.
Enroll Now: Résumé Makeover PRO
About Post Author