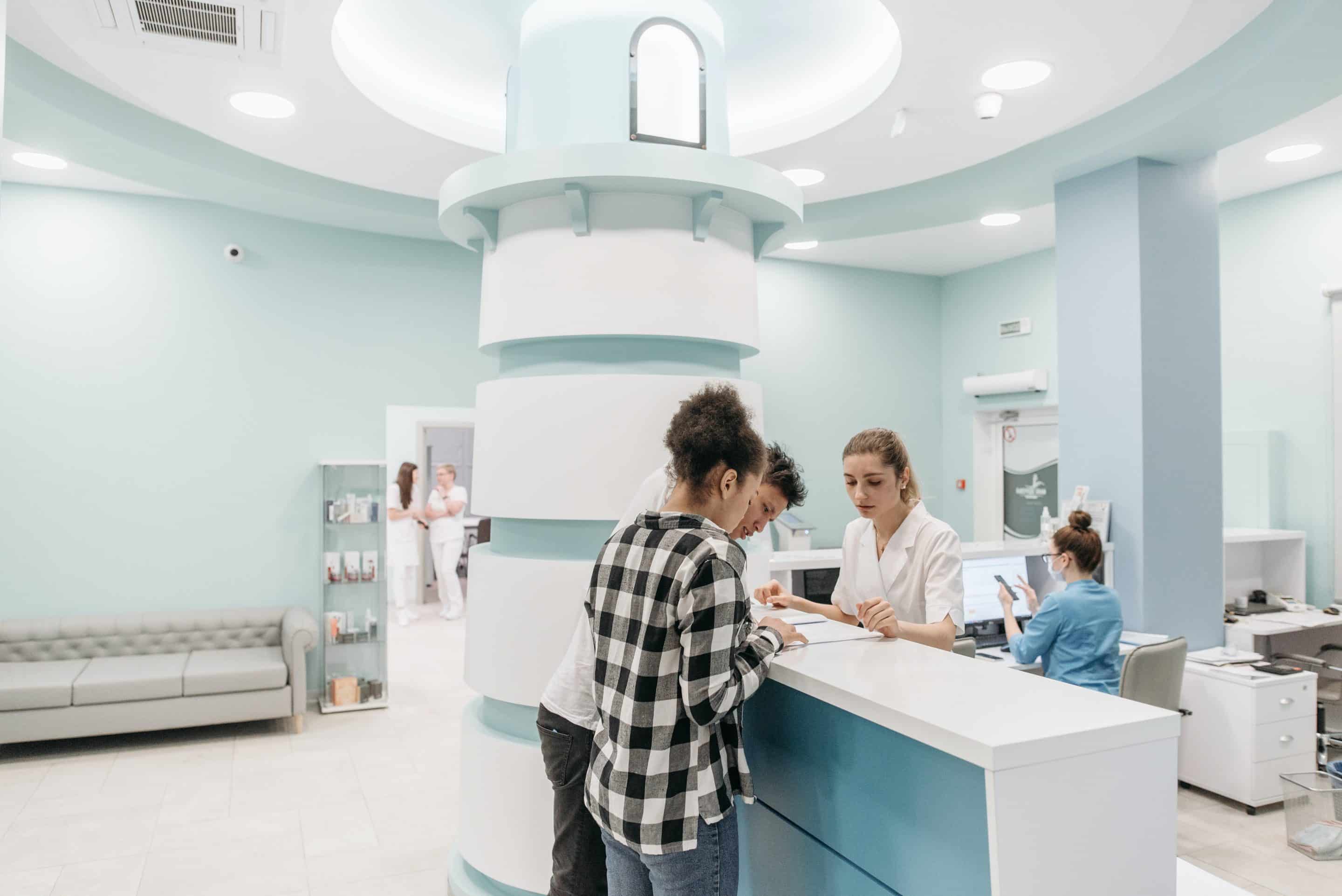 Family Nurse Practitioner: Everything You Need to Know to Start Your High-Level Career!
Family Nurse Practitioners (FNPs) are Advanced Practice Registered Nurses (APRNs) who operate at the intersection of medicine and daily life, acting as both medical professionals and confidantes for their patients.
FNPs can be found serving in diverse communities, from urban health centers to rural clinics, and everywhere in between. Their work transcends traditional medical care with a strong focus on health promotion and disease prevention. They are often the first line of defense in maintaining community health and have a career that is built on creating long-term relationships with their patients.
This article delves deeper into understanding the role of FNPs. We'll explore what it is they do on a daily basis, the path one takes to become an FNP, their earning potential, and the future job outlook for this profession. So whether you're a nursing student considering this career path, or simply curious about the role of an FNP, keep reading!
Contents
What does a Family Nurse Practitioner do?
Family Nurse Practitioners (FNPs) are often entrusted with a myriad of responsibilities that are essential for maintaining the health and wellness of patients, ranging from infants to seniors.
As such, their common responsibilities include recording patient health history which provides a great deal of insight into the patient's current and past health status. They also run tests and analyze results which are key to identifying the root cause of health issues. FNPs are also equipped to diagnose physical and mental health conditions based on these tests and their medical knowledge.
Subsequent to diagnosis, they develop and administer treatment plans tailored to each patient's unique needs and circumstances. They also have the authority to prescribe medication necessary for the treatment of various illnesses and conditions. FNPs not only focus on treating diseases but also promote healthy nutrition, exercise, and lifestyle habits to prevent the onset of diseases.
If a patient's condition requires specialized care, FNPs refer patients to specialists. They also coordinate with other patients' caregivers to ensure comprehensive care. Moreover, they are skilled in assisting with minor invasive procedures like cuts and laceration repairs always with an emphasis on preventive care. All of these responsibilities are carried out with the ultimate goal of providing high-quality, patient-centered care.
In a nutshell, the scope of an FNP's practice is vast and varied. They are equipped to handle healthy individuals, those recovering from injuries, and also patients presenting with symptoms of common ailments such as viral infections, diabetes, and high cholesterol. However, it's important to note that FNPs do not typically manage critically-ill patients.
FNPs also have the opportunity to specialize further. With additional certifications, they can focus on niche areas such as pain management and obesity management, fine-tuning their skills to address specific health concerns.
Career Path to Becoming a Family Nurse Practitioner
Becoming a family nurse practitioner takes approximately 8 to 10 years. For the most part, the journey will follow these steps:
Step 1: Become a Registered Nurse
The first step in becoming an RN is to pursue a four-year bachelor of science in nursing degree (BSN) through a program accredited by the American Association of Colleges of Nursing (AACN) or the Commission on Collegiate Nursing Education (CCNE).
Some nurses may prefer the two-year Associate Degree in Nursing (ADN), but the AACN recognizes the BSN as the minimum education requirement for becoming an RN.

Step 2: Get licensed as a Registered Nurse
Getting licensed as an FNP involves taking a crucial step: passing the NCLEX-RN exam.
This test, officially known as the National Council Licensure Examination for Registered Nurses, is designed to assess your competence in the field of nursing. The interesting thing here is that everyone doesn't get the same number of questions; it ranges between 70 to 135 based on individual exams. Also, be ready for a little twist – because the test includes 15 experimental questions. You're given ample time, about 5 hours, to fully express your knowledge.
We've covered some of the best NCLEX practice questions before and you can check them out here.
Step 3: Become Certified in Family Practice
You become certified as a family nurse practitioner by earning the FNP-C or FNP-BC certification.
The Family Nurse Practitioner Certification-Board Certified (FNP-BC) is meant for nurses who want to make an impact in policymaking or teaching. Offered by the ANCC, this certification is valid for 5 years and you can continue to use it by practicing and meeting renewal requirements.
The Family Nurse Practitioner-Certified (FNP-C) validates entry-level clinical knowledge, including assessment, diagnosis, plan, and evaluation. It is offered by the American Academy of Nurse Practitioners (AANP).
Step 4: Earn a Masters of Science in Nursing (MSN)
To pursue a master's program in nursing, you need a Bachelor of Science in Nursing (BSN) degree. However, some programs may also accept an Associate Degree in Nursing (ADN) or undergraduate degrees in different fields.
If you already have an associate's degree and hold an RN license, you can opt for the RN-to-MSN bridge program. This program enables you to obtain a master's degree without spending four years earning a separate BSN degree.
Step 5: Gain Clinical Experience
As with other nursing subspecialties, working for a few years to gain much-needed experience in patient care is crucial for all aspiring FNPs. This is a vital phase of learning and growth, where you are exposed to a diverse array of patients with different health concerns and unique personal backgrounds.
Continuing Education Requirements for a Family Nurse Practitioner
On top of getting your license and board certification, you need to refresh your knowledge with continuing education units. The field of FNPs is constantly evolving through scientific research, so keeping up to speed with these developments varies by credentialing body and state is important in your role as an FNP
Both the FNP-C and FNP-BC require a renewal of a 5-year cycle. Each certification comes with substantial requirements for recertification, for example:
ANCC requires a minimum of 75 clock hours of training plus a combination of projects, preceptorship work, and presentations.

AANP requires 100 contact hours of continuing education plus 1,000 clinical practice hours.

AANP may allow you to take an exam to recertify, and ANCC may also allow renewal by exam in some circumstances.
Core Skills Required to Become a Family Nurse Practitioner
A family nurse practitioner plays a significant role in healthcare, requiring strong leadership, excellent communication, and robust management skills. Let's dive into the core competencies that make a remarkable family nurse practitioner:
Communication:

The role of an FNP involves briefing patients, their families, and friends about their health condition, treatment process, and progress. The ability to communicate complex medical jargon in a simplified, understandable way is crucial.

Interpersonal skills:

A family nurse practitioner must forge strong relationships with coworkers and patients. This involves understanding and respecting diverse cultural backgrounds while exhibiting empathy and compassion.

Data management:

In the digital age, the proficiency to record and analyze patient data is essential. Accurate data recording helps in tracking a patient's medical history, making accurate diagnoses and creating effective treatment plans.

Critical thinking:

This skill is fundamental for diagnosing and treating patients. It involves making informed decisions quickly under pressure, solving problems, and innovating to enhance patient care.

Leadership:

As a family nurse practitioner, one often takes on the role of a mentor, guiding junior nurses and aides. This requires the ability to inspire and motivate a team, as well as to make strategic decisions.

Organization:

Being organized is crucial in managing the multiple tasks that come with the job. This includes delegation, multitasking, and practice management, ensuring that every task is carried out efficiently and effectively.

Personal skills:

Apart from professional skills, a family nurse practitioner must possess certain personal attributes. These include compassion, detail orientation, resilience, and the ability to make autonomous decisions, which help in providing the best patient care.
Where Can a Family Nurse Practitioner Work?
The role of an FNP is very close to that of a primary care physician. They will generally begin their day reviewing patient schedules, making time for emergent situations, diagnosing conditions and prescribing medications.
Family nurse practitioners are recognized for their ability to build one-on-one conversations with patients and establish a strong rapport. Those in this profession can find opportunities in a variety of settings, including:
Academia

Clinics

Community health centers

Corrections facilities

Government

Hospitals and hospice centers

Long-term care facilities

Outpatient care centers

Private practice

Urgent care centers
Family Nurse Practitioner Salary Info (How much do they actually make?)
The US Bureau of Statistics projects a 46% growth rate in demand for family nurse practitioners between 2018 and 2028. As of May 2022, the average family nurse practitioner's salary was $121,610. The bottom 10% of nurses earn $87,000, while the top 10% earn $165,000.
Family nurse practitioner employment wage also varies by industry and geography.
Those providing home health care services are the highest paid, with an annual salary of $141,000, followed by vocational rehabilitation services, then business, professional, labor, political, and similar organizations. States with the highest employment level of nurse practitioners are California, Texas, Florida, New York, and Tennessee.
What is the Difference between a Family Nurse Practitioner vs. Nurse Practitioner
The nurse practitioner (NP) profession covers broad specialties, including pediatrics, women's health and adult gerontology. Meanwhile, a family nurse practitioner is an NP specializing in individualized care in family settings and providing care to diverse patients throughout their lifespan.
As far as degree specialties go, an FNP program is more flexible, enabling graduates to treat people of all ages. In contrast, NP specialties are narrower in scope, focusing on a specific group of people.
Both specialties require a master's degree in nursing, usually a Master of Science in Nursing (MSN). On top of this, students must choose a specialty and complete extra courses specific to their area of interest.
FAQs
How long does it take to become a family nurse practitioner?
Becoming a family nurse practitioner may take 2-5 years, depending on whether you pursue an ADN or BSN and if you choose a part or full-time schedule.
Are family nurse practitioners in demand?
The US Bureau of labor statistics projects a 45% increase in demand for family nurse practitioners from 2021 through 2031.
Can a family nurse practitioner write prescriptions?
Yes, family nurse practitioners can prescribe medications, although the degree of independence varies by the level of authority in each state.
In some states, family nurse practitioners have full-practice authority where they don't need supervision from a physician. While in other states, they have either reduced or restricted practice, requiring different levels of supervision.
What is the difference between a family nurse practitioner and a doctor?
FNPs often work closely with physicians and other healthcare professionals to provide comprehensive care, but they also have the ability to manage patients independently. They have a broad base of nursing knowledge and can diagnose, treat, and manage many common illnesses. On the other hand, doctors have more specialized training and knowledge in specific areas of medicine and are often called upon to manage more complex patients and cases.
About Post Author