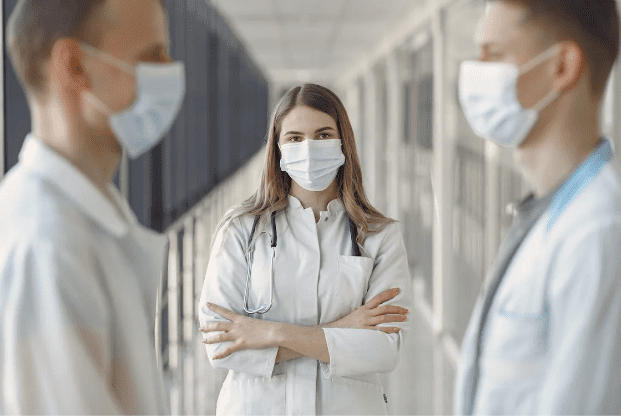 Nursing is one of the most rewarding professions out there. As a nurse, you have the opportunity to save lives, speed recoveries, and improve people's overall well-being. Being a compact nurse means you do not have geographical boundaries limiting your ability to offer care. If you want to move and continue your career elsewhere, there is no need to obtain a new RN license for that specific state.
The concept of compact nurse states is based on this principle. If you're in nursing school or are a practicing RN, odds are you've come across this term before. It is definitely a concept worth exploring further.
This article covers everything you need to know about compact nurse states and licenses. We'll discuss what they are, which states are included, and where the implementation status in compact nursing states is still pending. We'll also discuss how you can get a multistate RN license and the benefits of doing so.
Table of contents
What Are Compact Nursing States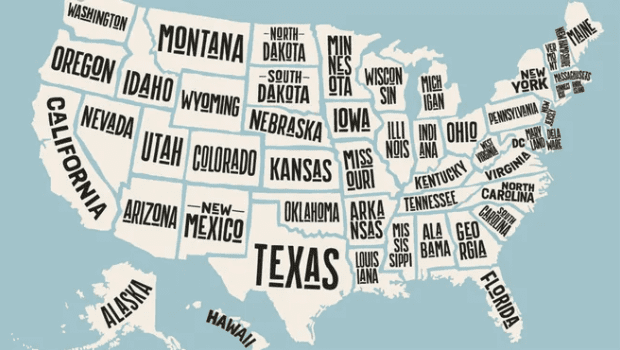 The term "compact nurse state" refers to states that have adopted the Nursing Licensure Compact (NLC). This agreement permits Registered Nurses and Licensed Practical Nurses to possess one license but have the right that allows them the right to practice nursing in any state that agrees to this arrangement.
The NLC (Nursing Licensure Compact) became the eNLC (Enhanced Nursing Licensure Compact) in 2018. With this agreement, the member states have adopted 11 licensure requirements that are uniform throughout all states. These requirements must be met by an applicant in order to obtain a multistate license. It is essential to differentiate between the NLC and eNLC because the latter necessitates that those wanting to become nurses undergo federal and state fingerprint-based criminal background checks.
If you have a nursing license in an enhanced compact state, you can practice nursing legally in any other enhanced compact state without getting a new license.
Now, let's review which states are included in the agreement, which ones are considering it, and who are against it.
Eligibility Criteria For Applying for Multi-State License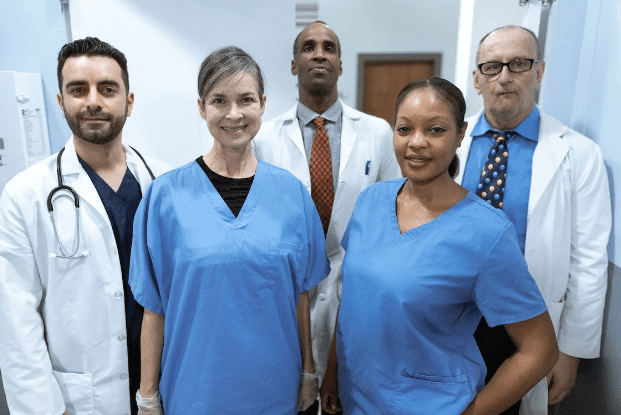 If you want to know if your nursing license is compact or not, you can check on Nursys. Nurses can use this site as a database to check the status of their licensure. With live notifications, you'll always be alerted about any updates regarding your compact state's status.
If you want to apply for a compact healthcare workers' license, you must meet these 11 requirements:
If you live in a compact state, you can claim it as your main state of legal residence.

You can either graduate from a board-approved education program, or you can graduate from an international education program that is recognized by the authorized accrediting body in your country and verified by an independent credentials review agency.

Pass an English proficiency exam

Must take and pass either the NCLEX-RN or NCLEX-PN examination (or a predecessor exam).

Must have an active and unrestricted license.

Complete state and federal fingerprint-based criminal background checks.

Must not have any state or federal felony convictions

No misdemeanor convictions related to nursing practice.

You are not currently enrolled in another program

Applicants must self-disclose any current participation in an alternative program.

Have a valid United States Social Security number
Which States Are Compact Nursing States (eNLC Members)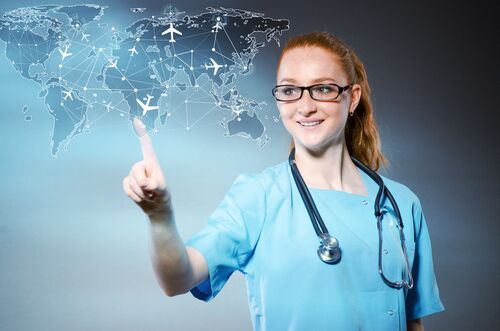 The following states have NLC legislation or are in the process of implementing new legislation as of October 2022:
Alabama

Arizona

Arkansas

Colorado

Delaware

Florida

Georgia

Guam

Idaho

Indiana

Iowa

Kansas

Kentucky

Louisiana

Maine

Maryland

Mississippi

Missouri

Montana

Nebraska

New Hampshire

New Jersey

New Mexico

North Carolina

North Dakota

Ohio

Oklahoma

Pennsylvania

South Carolina

South Dakota

Tennessee

Texas

Utah

Vermont

Virginia

Virgin Islands

West Virginia

Wisconsin

Wyoming
Why Are Nursing Compact States Important?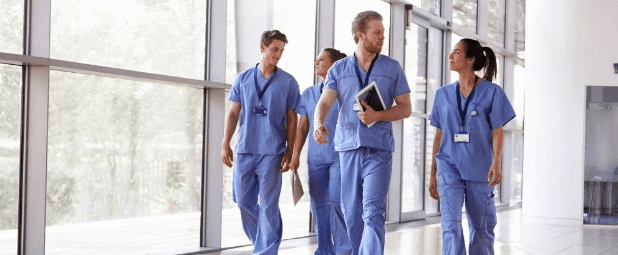 Compact Nurse States are important because they allow nurses to have a multistate license. This is important because it allows nurses to work in multiple states without having to get a new license for each state. Compact Nurse States also have reciprocal agreements with each other, so if a nurse moves from one compact state to another, their compact state license will still be valid. In addition, compact nurse states have agreed to follow a set of common rules and regulations regarding nursing practice. This helps to ensure that nurses who practice in the compact states are held to the same high standards of care, regardless of which state they are working in.
Moreover, nurses can take advantage of many benefits by obtaining multistate licensure. For example, holding the same license in multiple states gives nurses more job flexibility and opportunities for career advancement. Nurses can practice in as many as 39 states and don't have to apply for a new license if they relocate between them. Consequently, this means there are fewer obstacles to practicing nursing, including application fees, stress levels, and licensure barriers.
Because of eNCL legislation, they allow nurses to save time and money by not having to apply for licensure in every state they move to, as long as the state they relocate to is a compact state.
What Do Nursing Compact States Mean For Nurses?
For nurses, holding a multi-state license provides more opportunities for career development and job flexibility. Nurses who possess these licenses may practice professional nursing in as many as 39 individual states without having to go through the process of applying for separate licensurel. This means the process is simpler, with fewer extra charges or barriers.
There is no doubt that travel nurses and military personnel are the biggest beneficiaries of compact state nursing legislation. The eNLC compact state has nursing licenses that are valid across multiple states, so you don't have to spend extra time and money applying for or renewing your license.
Get all the information you need on the National Council of State Boards of Nursing (NCSBN) website by checking out their NLC Toolkit. The videos and resources included are incredibly helpful.
On the move nurses
Let's say you're thinking about moving. Depending on where you live now and your current license status, there are some situations you should examine more closely.
Different moving scenarios
From a non-compact state to a compact state: It is a requirement that you apply for licensure by endorsement in your new state of residence either before or after relocating. If you meet all residency and eligibility requirements (as mentioned above), you will be granted a multistate license. However, this will not affect the single-state license issued to you by the non-compact state.
From a compact state to a non-compact state: You will need to apply for a license in the state you are moving to, before or after the move. Your multistate license will be converted to a single-state license. You are required to notify your Board of Nursing of your change in location.
From a compact state to a compact state: If you plan to move from one nursing state to another, you will need to apply for licensure by endorsement. In order to practice in your new location, you may use your old state license until your new one arrives. Your old license will automatically become invalid once your new multistate license is activated.
If you're a nurse who's interested in travelling for work, you'll want to check out our article on Travel Nurses and Flight Nurses.
Requirements For Nursing Compact eNLC States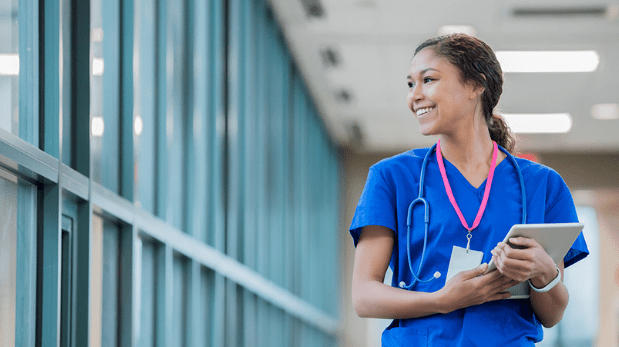 The Commission has created 11 requirements for a multistate license that are applied consistently.
Able to obtain licensure in their state of residency

Has graduated from either a board-approved education program or an international education program that has been verified by an independent credentials review agency.

Has successfully completed an English proficiency exam and either an

NCLEX-RN or NCLEX-PN Examination,

or any equivalent predecessor exam.

Is licensed and able to practice without restriction

Completed state and federal fingerprint-based criminal background checks

Has not been convicted of any state or federal felonies

Must not have any misdemeanor convictions associated with nursing

Is not enrolled in another program

Must reveal any involvement in another program

A valid United States Social Security number.
To apply for the eNLC, an applicant must meet every requirement specified. These conditions are exclusive to the eNLC and were designed in order to persuade more states into joining the compact.
In order to increase eNLC participation, the Board reviewed each state's requirements for licensure and included specifics.
The NLC and eNLC are both supported by a variety of organizations all over the U.S., some of which are listed below:
American Association of Colleges of Nurses

American Association of Neuroscience Nurses

American Association of Occupational Health Nurses

American Association of Poison Control Centers

Association of Camp Nurses

Association for Vascular Access

Commission for Case Manager Certification

Cross Country Healthcare

Emergency Nurses Association

Hospital Corporation of American Healthcare

National Governors Association Center for Best Practices

National League for Nursing

National Military Family Association

National Patient Safety Foundation

National Student Nurses Association

Organization for Associate Degree Nursing

Oncology Nursing Society

Population Health Alliance

Telehealth leadership Council

U.S. Department of Commerce
While the eNLC has received a great deal of support, some states and organizations have yet to adopt it. In fact, a study from 2014 showed that 70% of nurses were in favor of their state joining the compact license.
The primary concerns of states unwilling to join the eNLC currently are:
Disciplinary actions related to the eNLC

The rise of Telemedicine and telenursing

Loss of state revenue for new single-state licensees

Privacy of patients
The eNLC provides many opportunities for nurses to practice in other compact states, with over 2 million nurses currently residing in eNLC states. Nurses with a compact license don't need to wait for licensure to work, which is more desirable for employers. Additionally, the NCSBN (National Council of State Boards of Nursing) explains that nurses with a compact license can:
Engage in telenursing with patients from other states that have adopted the eNLC protocol.

Aid other states in the eNLC during national disasters and staffing shortages.

Educators can teach in other eNLC states through distance learning.
Resources to stay informed on the latest developments as individual state boards begin the transition
Below are some valuable resources that will help you stay updated on the latest compact nursing state developments:
FAQs About Compact Nurse States
What is a compact state in the US?
A nursing compact state allows a nurse to practice in any other compact state as long as they have a nursing license from their home state board of nursing.
Can you hold a nursing license in multiple states?
Yes, it may be possible to obtain a Compact Nurse States license. This type of license allows nurses to practice in participating states without obtaining a separate license for each state.
Is Pennsylvania a compact state in 2022?
Pennsylvania is almost a compact state; the legislation has passed, and we're just waiting to hear an implementation date.
Is New Jersey a compact state?
New Jersey participates in the Nurse Licensure Compact. This allows nurses who possess an active and unrestricted license from another participating state to practice nursing in New Jersey without obtaining a New Jersey nurse license.
Can I work in Florida with a NJ nursing license?
Florida is a member of the enhanced Nurse Licensure Compact (eNLC). If you're a registered or licensed practical nurse in a state that's part of the Nurse Licensure Compact (eNLC), then you can practice in other eNLC states without getting another license.
Is New York a compact state?
New York does not have a compact state agreement, which means that if you are already a licensed nursing professional looking to get an additional license in NY, you must go through the process of being granted a license "by endorsement" by the New York State Education Department.
Is Texas a compact state for nursing?
Yes. Because Texas is a compact state, nurses in Texas have the ability to respond quickly to changes in healthcare and provide nursing services in other eNLC states.
Is California a compact state for nursing?
California is not part of the Nurse Licensure Compact. However, nurses who live and are licensed in CA can still receive nursing licenses for other states; they will need to apply for individual nursing state licenses in any state they want to work in.
About Post Author